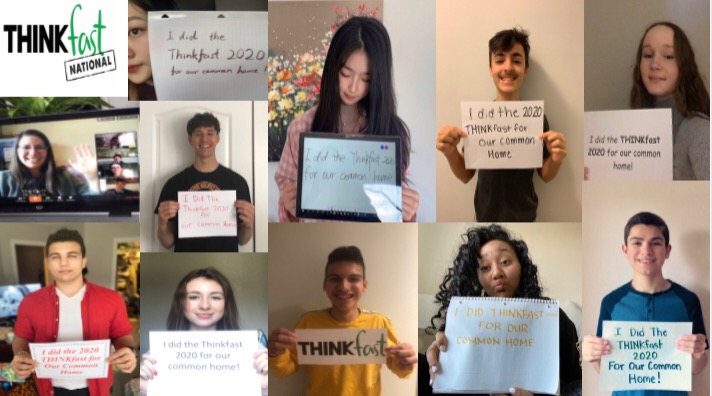 Physical distancing did not stop our Loyola Hawks from participating in our school's annual Development and Peace THINKfast which was held online during Holy Week.
The 20-hour virtual National THINKfast gathered students from across Canada to raise funds for this year's annual campaign, 'For Our Common Home,' by fasting from food and learning about global justice. The virtual activities and reflections helped our students to understand the challenges of poverty and injustice. Our Loyola Hawks proudly represented our school as they showed THINKfasters from across Canada that they are willing to step up and help others despite home isolation.
Many thanks to our Loyola students who remembered and supported our brothers and sisters in the Global South. Your contributions allowed D & P to exceed their fundraising goal of $10,000. The pandemic may have prevented you from physically getting together, but it did not prevent you from gathering online to help those in need! We sincerely thank you for your school spirit as well as your time, energy, and the generous contribution that you made towards such a worthwhile cause!
Bravo!