21st Century H. S. Students Show 20th Century H. S. Students
The Finer Points of Modern Communication Technology
This past Saturday morning (January 11, 2020) we welcomed nine very competent and patient students from Assumption High School and Notre Dame High School to our Parish Hall at St. John the Baptist Church. They had been invited by our parish Men's Group.
The purpose of their visit was to instruct parishioners who had questions about how to both operate and navigate through the variety of programs and apps on personal laptops, smart phones, notebooks, etc.
In all, there were 18 parishioners who participated. Each adult brought a "device" and was paired with one of the students where questions were answered and "hands-on" instruction was given.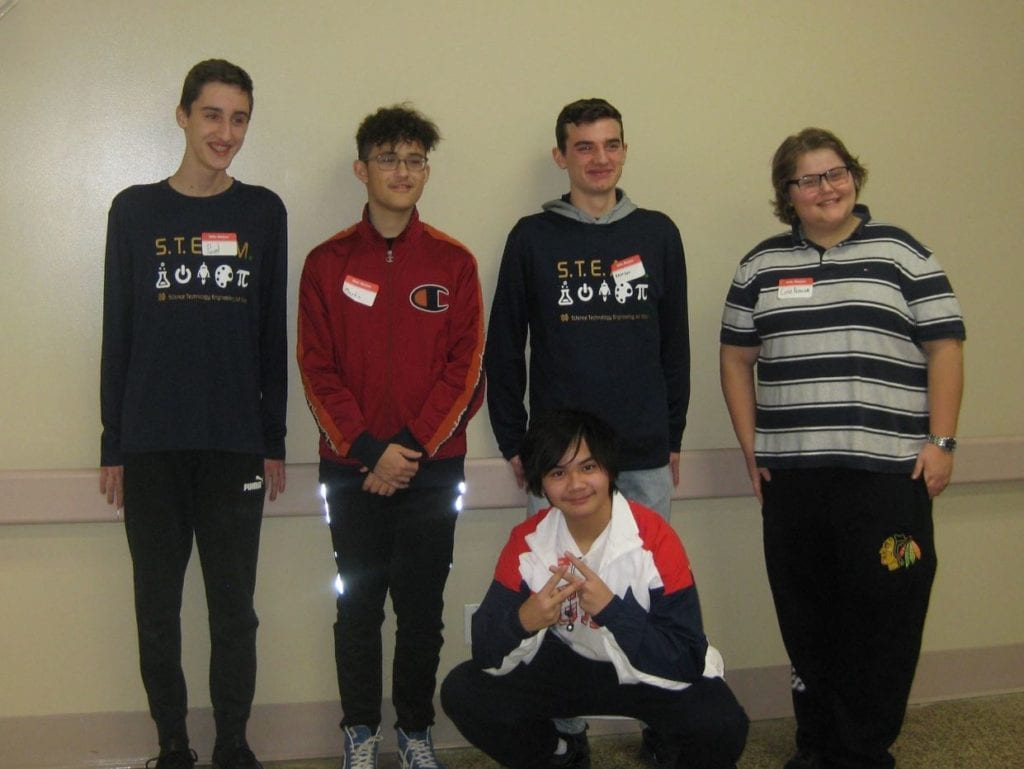 Thank You Notre Dame Students
The event was the first of its kind at our parish and – one that we deemed to be a great success thanks mostly to the work of the students. The Men's Group hope to offer this learning opportunity at a later date.
(Story credit: Society of Saint Vincent de Paul, St. John the Baptist Parish Conference.)