Attention all incoming Grade 9 students to Bishop Reding this September 2022.  Your Grade 11 YOUnity Leadership Group is pleased to invite you to our Royals Welcome Day taking place on Thursday September 1st from 9:00am until 12:00pm​. 
If you are from our family of schools, students will be able to access their timetable using their Office 365 email and password. Student Ontario Education Numbers (OENs) are not required. Click this link to: See step-by-step instructions on how to view timetables as a Secondary Student . Please print your timetable and bring it with you on Thursday September 1st for your Orientation.
If your family is NEW to HCDSB, your child(ren) will not yet have an Office 365 email. In this case, these students only will be given a hard copy of their grade 9 timetable in the school gym upon their arrival for orientation day.
We would like to provide you with the following important information and reminders:
Cohorts A and B – Cohort A will consist of all students with last names beginning with the letters A-K; Cohort B will consist of all students with the last names beginning with the letters L-Z. These students will be attending school on alternating days as per the schedule noted below, and will also be engaged in synchronous learning and academic support as noted in the schedule below. *Please note that we may need to make exceptions to these distributions to maintain maximum cohort sizes of 15, but parents/guardians would be contacted directly if this is the case.
Cohort C – will not attend school in the building but will participate in remote learning as part of their class. All parents/guardians who made the decision for your children to be part of this Cohort should have received a confirmation email earlier today from the school. If you did not receive this email, please contact the school at morrisonc@hcdsb.org or 905-875-0124.
Daily Schedule – please see this attachment (this is a sample schedule for a typical Monday): BR Daily Schedule 2020 2021.pdf
Weekly Schedule for Quadmester 1– The learning blocks remain the same everyday as noted in the Daily Schedule but the Cohorts and Periods change daily. It is important that students know their schedule. HCDSB-Secondary-September-2020-Schedule.pdf
Attendance – all students are expected to be in their classes everyday and on time – whether they are attending virtually or in the building. Attendance will be taken for all periods of the day.
My School Day App – we recommend students (and parents) download the app in order to input their daily schedules and to receive important information from the school. Please see the attachment about downloading the app. My-School-Day-App-School-Ad.pdf
School Zones – the school has been divided into Zones. This is designed to minimize the contacts students will have during the school day. Students must remain in their zones at all times. Each zone has a designated entrance/exit and a washroom. Students must review the attached maps so that they are aware of which Zone they are part of. Map of Bishop Reding School Entrances and Zones.pdf
We will continue to share information with you over the next few days as we prepare for our return to school on Wednesday, Sept 9 – so please check your emails regularly.
Our staff is looking forward to welcoming our students back and remain committed to providing a quality Catholic education that is flexible and engaging – we look forward to creating and maintaining a strong sense of community and welcoming spaces in our schools and in our virtual classrooms. ​
Working together, we will ensure a safe, healthy and happy return to school for all!
Dear Bishop Reding Parents and Guardians,
As you know, last week the Ministry of Education announced that schools will remain closed to students until Monday, May 4, 2020. While our school remains closed to help limit the spread of COVID-19, it is important for you to know that student learning will continue to take place.
For the past two weeks, your son or daughter has had the opportunity to engage in optional and independent learning by exploring the Learn at Home resources provided by the Ministry of Education, as well as resources prepared by our school board staff. They may wish to continue using these resources throughout the remainder of the school closure to supplement their learning.

Beginning tomorrow, April 6th, we are officially moving to teacher-led distance learning for all of our students. All students need to be engaging in distance learning with their teachers.
What is Teacher-led Distance Learning?
Distance learning is learning that takes place outside of a traditional classroom setting. While some of the instruction may be conducted online, students will not be expected to be on a device for all of their learning. Our goal is to encourage students to read, communicate and engage in learning experiences.
It may look different for each class, but in general, distance learning –
• is flexible and can be done at any point during the day
• does not always require online access
• requires minimal parent/guardian support
Hours of Work and Focus on Learning
The Ministry of Education has provided the following guidelines for hours of work and focus of learning:
Grades 9-12
• 3 hours of work per course, per week
• Focus of learning: achieving credits/completion/graduation
Hours refers to the approximate amount of time your son or daughter would spend on the work assigned by teachers. This does not mean the amount of time he or she should be online or in front of a screen. Teachers may engage with students in a variety of ways. As a Catholic school, our focus will also include Religion and Family Life, and our teachers will continue to integrate our faith and Gospel values in all subject areas.
Assessment
At the Secondary school level, students will be assigned learning tasks, projects and culminating activities that will be marked by their teachers for the purposes of formative and summative evaluation. Teachers will communicate results of these marked assignments to students. Results will be used by teachers to inform students' final course marks. Your son or daughter will receive a final report card.
The Days and Weeks Ahead
Our teachers and educators have been busy preparing a plan for distance learning that will work for their classes and they are excited to connect with students again this week through distance instruction. We know that the learning experience will feel different for students, families and educators alike. Our goal is for all students to successfully complete this school year. You have our commitment and assurances that we will continue to find innovative ways to create conditions that support the spiritual, intellectual, physical and emotional well-being of our students.
Communication
Now more than ever the relationship between home and school is key to your child's success, and we will continue to keep the lines of communication open with our parents. Please do not hesitate to reach out to your child's teacher(s) if you have any concerns about their learning. All of our teacher emails are listed on our website (www.werbr.ca) under Contacts > Staff Directory.
Thank you for your ongoing patience, understanding and support during this time. Please keep following the advice of our Public Health professionals as you care for yourselves and your families.
We continue to hold all of our students and families in our thoughts and prayers!
Take care,
Justine O'Grady Principal
Terersa Castellarin Vice Principal
Wojtek Kubicki Vice Principal
Marisa Munro Vice Principal
Norm Roberts Vice Principal
On Wednesday, September 28, 2022, the Halton Catholic District School Board will be marking Rowan's Law Day to raise awareness about concussions.
What is a Concussion?
A concussion is a brain injury that is caused by a blow to the head, face, neck, or body that can cause a sudden jarring of the head. Even what seems to be a mild bump to the head can be serious.
Research indicates that a concussion can affect a student's school performance in both cognitive activities (school work) and physical activities (physical education program/interschool activities). Research also indicates that engaging in cognitive and/or physical activities, while a child has a suspected and/or diagnosed concussion, can worsen concussion symptoms and delay the student's recovery.
What is Rowan's Law Day?
In May 2013, 17-year-old Rowan Stringer died as the result of head injuries sustained in a game of rugby. In March 2018, the Ontario government passed Rowan's Law, designed to protect athletes and to educate about the dangers of head injuries.
The health and safety of our students is our priority, and on September 28th, we hope to increase awareness about the dangers of concussions. Together, we can help our students prevent, recognize and respond to concussions.
For more information on our concussion protocol, visit our Board's website.
From September 19 – 25, all Smile Cookie purchases made at Tim Hortons locations in Milton will directly support Community Living North Halton!
100% of proceeds will go towards Project Search – a school-to-work transition program offered to eligible HCDSB students with developmental or intellectual disabilities.
Smile Cookie purchases can be made at Tim Hortons locations in Milton.
For more information please visit: Community Living North Halton Smile Cookie Campaign
In July 2022, the Ministry of Education released its Plan to Catch Up, outlining the resources and supports that will be in place in Ontario schools during the 2022-2023 school year. The plan begins with a return to in-person learning that includes sports, clubs and field trips.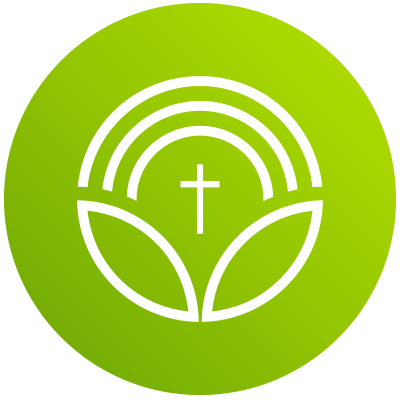 Mental Health & Well-being
As a Catholic school, we are committed to a mentally healthy return to school that honours and celebrates the identities and lived realities of students, and makes meaningful connections to life at home and in the community.
During the 2022-2023 school year our school will continue to offer a variety of supports through a tiered approach to support all students and target intensive help to those who need it most.
We will:
prioritize mental health and well-being as a key condition for every student to learn and flourish.
ensure that every student has access to differentiated and identity-affirming mental health supports and services.
cultivate a shared responsibility to protect and promote student mental health.
listen and activate student agency, participation, and voice.
ensure all school staff can recognize when a student is struggling, and know the pathways to access support.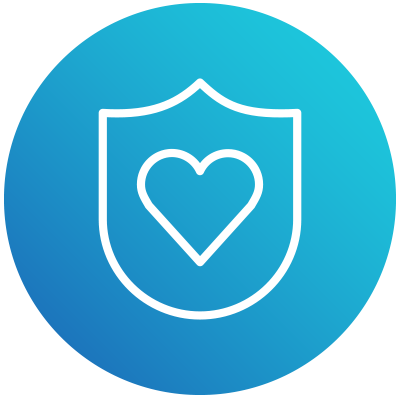 Health & Safety Requirements 2022-2023
In accordance with the Ontario Ministry of Education guidelines released on August 5, 2022, COVID-19: Health and Safety Measures at Schools, most of the health and safety protocols that were in place at the end of the 2021-2022 school year will remain in place as we begin the 2022-2023 school year.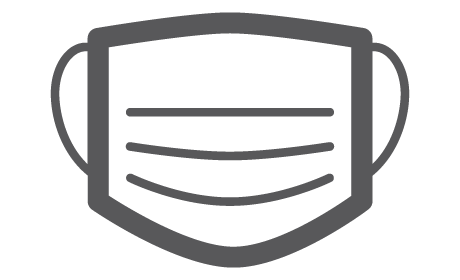 Use of Masks and Personal Protective Equipment (PPE)
During the 2022-2023 school year, masks will generally not be required for students, staff and visitors in schools, school board offices, or on student transportation.
Personal protective equipment (PPE), including masks, may be required if there is an increased risk of exposure, as directed by the COVID-19 school and child care screening tool.
Our school will continue to promote respectful, welcoming and inclusive learning environments for all individuals – those who may choose to wear masks, and those who may choose not to wear a mask while on school property.
Please know that our school will support the decision of parents and guardians who may want their children to continue wearing masks, however staff will not be monitoring or enforcing mask use in students.
---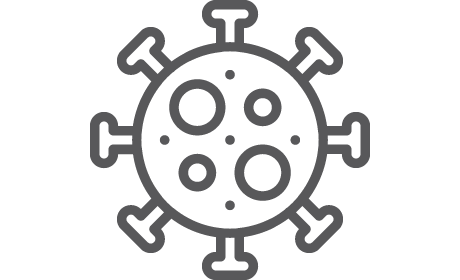 COVID-19 Symptoms Protocol
School and Child Care Screening Tool
The School and Child Care Screening Tool was updated on August 31st to include the latest guidance from the Ministry of Health.
It is still recommended that staff, students and visitors continue to self-screen every day before attending school using the School and Child Care Screening Tool.
This screening tool is also available in multiple languages if needed.

NOTE: schools no longer verify student or staff screening results.

Students, staff and visitors experiencing symptoms consistent with COVID-19 as identified in the screening tool must not attend school/work and should follow the guidance provided in the screening tool.
Reporting Absences
Our school will continue to monitor absence rates and notify the local public health unit if the absence rate increases above what the school typically experiences.
Current public health guidance does not require families to inform the school if their child tests positive for COVID-19 on a PCR or Rapid Antigen Test. Schools will no longer be tracking or communicating about reported cases of COVID-19 with their school communities.
Rapid Antigen Tests
Students and staff continue to have access to rapid antigen tests, as required. Contact our school office to request a test kit.
---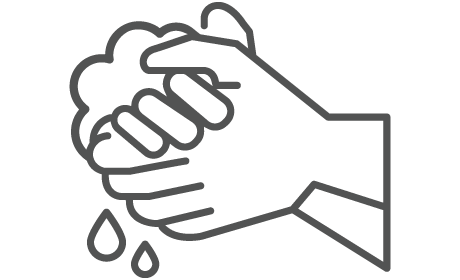 Hand Hygiene & Respiratory Etiquette
Hand hygiene and respiratory etiquette are among the most important protective strategies and will continue to be reinforced and integrated throughout the school day.
Breaks will be scheduled to allow students to wash their hands at appropriate times during the school day.
Hand sanitizer pump dispensers will be provided in all classrooms without a sink, including portable classrooms.  ​
Hand soap will be provided in all classrooms with a sink. ​
Resources:
---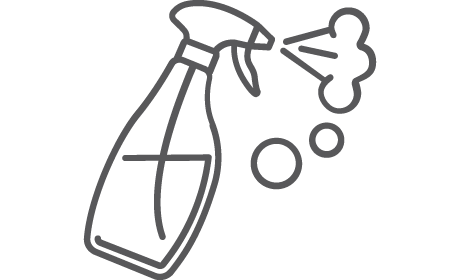 Enhanced Cleaning & Disinfection Protocol
Enhanced cleaning protocols will continue, with daily disinfection of high-touch points in common areas.*
*High-touch surfaces include washrooms, doorknobs, handrails, and bottle filling stations.
---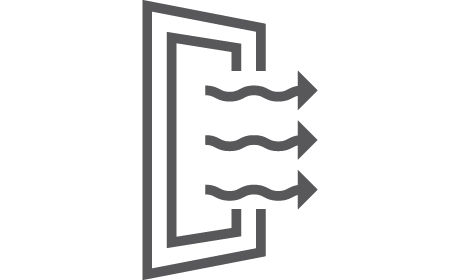 Ventilation in Classrooms/Portables
We will continue to implement ventilation best practices in our school.
Ventilation systems will operate two hours before the start of the school day.
HEPA filters are installed in all learning environments.
Questions?
Public Health Ontario has updated its Frequently Asked Questions document on Use of Portable Air Cleaners and Transmission of COVID-19
Standard Ventilation Measures Report
---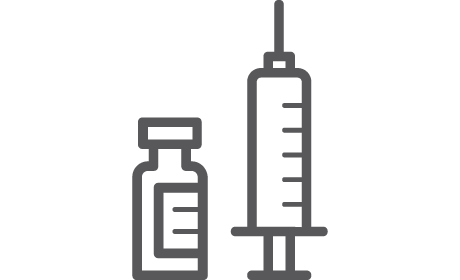 Halton Region Public Health Measures & Vaccinations
Getting vaccinated continues to be an integral part in helping to stop the spread of COVID-19 in our community.
Halton Region Public Health has released a letter to parents and guardians about COVID-19 health and safety measures in schools, COVID-19 vaccines for school-aged children, and other important updates: Read the September 1st Letter from Halton Region Public Health
Learn more about COVID-19 Vaccinations:
When: Thursday Sept 1st
Where: Bishop Reding Main Foyer (Main Street Entrance)
When: 10:00am -3:00pm
Pegasus School Images has created an online gallery and image download site for photos of Graduates walking the stage.
The link to the website is:
https://pegasusschoolimages.smugmug.com/Schools/Bishop-Reding/
The password has been emailed to parent and student emails.
** the password is case sensitive.
If there are problems opening the link, please cut and paste the link in your browser and use the password provided.
On June 24, 2022, Ms. Doreen Bonsu was recognized with the English Language Arts (ELAN) Ontario teaching award!  
Doreen was the recipient of an ELAN Award of Excellence, which is awarded to teachers that are committed to equity, student achievement, and well-being.
Doreen was honoured with this award because of her passion for teaching and eagerness to learn. She works to amplify Black voices and focuses on inclusion, so all students feel validated and a true sense of belonging.
Congratulations on this outstanding achievement, Ms. Bonsu! We are truly blessed to have you as part of our Bishop Reding community!
In September, 2016, the Halton Catholic District School Board (HCDSB) launched a new multi-year strategic plan. Each year, the Director of Education reports back to the Board of Trustees on the specific steps undertaken across our school system that align with the goals established in our strategic plan.
Focus on Our Students: Strategic Plan 2016-2021 provides direction that guides the decisions and actions that shape us as a school board – who we are, what we do, and why we do it.
As we complete the final year of this multi-year strategic plan, we are gathering feedback from the community to monitor our efforts this past year.
Complete the Survey
Members of our community are invited to submit feedback online.
This survey will remain open until 11:59 p.m. on Tuesday, June 21, 2022.
Please note that all information collected will remain anonymous; no individual names will be collected. All of the feedback gathered through this survey will be shared with our Board of Trustees at a future meeting.
If you have any questions about this data collection process, please contact Dr. Lisa Collimore, Chief Research Officer at: collimorel@hcdsb.org
A Message from Marvin Duarte, Chair of the Board
On April 19, 2022, the Director of Education, Pat Daly, announced his intent to resign from his position, effective July 31, 2022.
The Board of Trustees have hired Phelps, a third-party executive search and leadership advisory firm, to lead the search for our next Director of Education, and we are seeking feedback from our community to help guide this process.
Members of our HCDSB community are invited to complete a brief survey to identify the qualities and skills you feel are most important for the next Director of Education to hold.
Please take a few minutes to complete the online survey here:
The survey should take less than 15 minutes to complete. This survey, including the data collected, is being administered and managed by Phelps. All responses will be confidential and reported anonymously as group data.
The survey will remain open until 11:59 p.m. on Sunday, June 12, 2022.
The feedback collected will be used to help develop criteria to select a Director of Education who will shape HCDSB's future strategy and build upon our ongoing commitment as a Board to meet the needs of our students and community stakeholders.
Thank you for your time and interest as we undertake this important decision of selecting the next Director of Education for the Halton Catholic District School Board!
June is the month devoted to the Sacred Heart of Jesus, which for Catholics is a sign and symbol of God's boundless and passionate love for all humanity.
Devotion to the Sacred Heart of Jesus is our recognition of the long-suffering love and compassion of Jesus towards humanity. It developed in the seventeenth century as the result of a series of apparitions to a Catholic nun, Mother (Saint) Margaret Mary Alacoque. Many families will enthrone a blessed picture of the Sacred Heart in their homes.
The Prayer of St. Margaret Mary Alacoque is often said as an act of personal consecration to the Sacred Heart of Jesus.
Prayer of St. Margaret Mary Alacoque
Novena to the Sacred Heart of Jesus
As the 2021-2022 school year comes to a close, the Institute for Catholic Education invites our HCDSB community to pray a Novena to the Sacred Heart of Jesus beginning Thursday, June 16, 2022.