The Scholarship Report
Student Services subscribes to an online resource, "The Scholarship Report," that contains a wealth of information regarding scholarships, awards, and bursaries. A hard copy is available for perusal in the Scholarship Binder in Student Services.
Any new Scholarship/Bursary/Awards information received throughout the year will be handled as follows:
Information will be conveyed during morning announcements.
The website will be updated.
Photocopies of scholarship information received via Canada Post will be placed in the scholarship binder.
Click here for information on numerous selected scholarships and awards. These scholarships have been sorted based on criteria for ease of research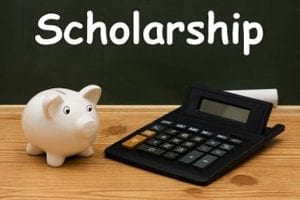 Key websites to access for information:
dosomething.org – The "dosomething" website listed has a particular emphasis on social justice and related causes, as opposed to academics.
http://www.canlearn.ca Government of Canada Student Financial Assistance homepage
Scholartree.ca – 100% free to students, where scholarships are updated everyday

einfo – links to individual university scholarships/awards/bursaries available for Ontario
yconic.com – links and information on numerous scholarships (this is the site for studentawards.com)
---

2019/2020 Scholarship, Bursary, Award information
If you are applying for any scholarships/bursaries listed below, please inform Mrs. Pietrobon-Flynn. If you would like information on last years scholarships, please click the following (LINK)
Scholarship: Loran Scholars Foundation
Important Information
Based on character, service, and leadership.
Renewable for up to four years, with a total value of $100,000. Each Loran Award includes:
An annual stipend of $10,000
A matching tuition waiver from one of 25 partner universities
Personal mentorship from a Canadian leader
Access to our network and up to $10,000 in funding for summer internships in three different sectors
An orientation expedition through Algonquin Park
Annual retreats and scholar gatherings
Nomination packages are available in Student Services and are due to Mrs. Pietrobon-Flynn by Wednesday, September 25 at 3:00. Students who do not wish to be sponsored can apply to the "direct pool" (deadline October 24th). Please view their website for more information and online application:
Loran Scholar Activity Record WORD version / PDF Version
---
Scholarship: Horatio Alger Scholarship Programs
Important Information
Offers financial assistance to students in need who show integrity and perseverance in overcoming personal adversity. Student must be involved in co-curricular and extra-curricular activities. Student must be graduating in the spring/summer and attending a bachelor program next fall. Minimum average of 65% required. Online registration required.
---
Scholarship: Schulich Leader Scholarships
Date Received: September 19, 2019
Deadline: November 29, 2019 and January 29, 2020
Website: www.schulichleaders.com
Important Information
Student must be nominated; 1 nomination per school. For students enrolling in STEM programs at a partner university. Nominees must meet 2 of the 3 criteria: 1) Academic Excellence 2) Leadership 3) Financial Need. *Note: Nominees must not be planning a career as a medical practitioner. Application packages are available in Student Services or can be completed using the link below.
Nomination Package due – November 29, 2019 by 3:00 pm
Application due – January 29, 2020 by 3:00pm
Schulich Leader Nominee Application (PDF Version, WORD Version)
---
Scholarship: The Cover Guy 
Date Received: October 23, 2019
Deadline: July 1, 2020
Important Information
$1,000
Student must be enrolled in a program at a university, college or trade school in Canada or the United States
The applicant must submit an article consisting of 500-1000 words about his/her experience with hot tubs, backyard experiences, how hot tubs improve life, etc…
See the website for more information:
---
Scholarship: Queen's Chancellor's Award
Date Received: October 28, 2019
Deadline: November 5, 2019
Important Information
This is the date nomination forms are due in Student Services. BR can nominate a maximum of 2 students. See attached for nomination form or pick one up in Student Services beginning Oct. 29. Students must demonstrate considerable leadership experiences, meaningful volunteer work, and have an average of 90% or higher.
Application due – November 5, 2019
2019 Queen's University Chancellor Nomination Form (WORD Version, PDF Version)
---
Scholarship: Burger King Scholar
Important Information
Have a strong academic record with a minimum grade point average (GPA) of 2.5.
Must be active in the community: volunteering, sports, clubs, religious organizations
Be a high school senior, BURGER KING® employee, spouse/domestic partner or child of an employee
---
Scholarship: Terry Fox Humanitarian Award
Date Received: November 19, 2019
Deadline: February 1, 2020
Important Information
To be considered for the Award, applicants must meet be:
In good academic standing.
Canadian citizens or landed immigrants.
Students graduating from high school or students who have completed high school
Involved in voluntary humanitarian activities (for which they have not been compensated).
Planning to or are already studying towards their first university degree or diploma at a Canadian post-secondary institution
Online application
3 referees needed
Transcript required
$28,000 over 4 years
---
Scholarship: Western National Scholarship Program
Date Received: November 21, 2019
Deadline 1: Tuesday January 7, 2020 – 3:00pm Nomination package due in Student Services
Deadline 2: February 14, 2020 – Application Due
Important Information
Student must be nominated and we can nominate up to 4 individuals. Nomination packages are available in Student Services. Please see Mrs. Pietrobon-Flynn if you are applying to be nominated.
90% minimum overall average on Gr. 12 U/M courses.
"National Scholarships are designed to recognize all-round excellence. They are awarded on the basis of outstanding academic performance to candidates who demonstrate ability for creative and innovative thought and a passion for the pursuit of learning. National Scholarships also recognize exceptional achievement in extracurricular activities such as the arts and athletics. A special emphasis is placed on a candidate's commitment to community service through ongoing contributions to school and community life."
Note that there is an extensive application package for these awards. As part of the package, students are required to write a 1000-1250 word research essay.
Western National Scholarship Nomination Application (WORD Version, PDF Version)
---
Scholarship: RBC Indigenous Student Awards Program 
Important Information
Selection based on personal and academic achievement and financial need
Open to: Status Indians, Non-status Indians, Inuit and Metis students
Up to $4,000  per academic year for 2-4 years
---
Scholarship: Young Scholar Award  
Date Received: January 30th, 2020
Deadline: February 5th, 2020
Important Information
Open to all high school students in Ontario who plan on pursuing post-secondary education
Recognizes students who demonstrate exemplary leadership qualities and who have made a significant contribution to their school and community
$500
Online application
2 reference letters needed, 1 from the school, 1 from the community
4 short answer responses required
Transcript needed


---
Scholarship: Milton Chamber of Commerce  
Date Received: January 31st, 2020
Deadline: April 3rd, 2020
Important Information
Six $1,000 scholarships awarded to Milton students attending their first year of post-secondary education; 3 categories: one for a student from each Milton high school, one for a high school student registered in an Ontario Youth Apprenticeship Program and one for a child of a Chamber member.
Students must exhibit: Academic Achievement · Community, school and business involvement · Leadership
Requirements:
Transcript
List of achievements you have received in the last three years, academic or otherwise.
Describe your school related activities and identify your significant contributions both to school and community.
One-page typed essay of 250 words on the following topic: Discuss the role of the Chamber of Commerce in our community.
Two letters of endorsement provided by non-related parties (teacher, community leader, counsellor, etc.) which support your academic/extra-curricular achievement and community/volunteer work.


---

Scholarship: Canadian Federation of University Women  

Date Received: February 6th, 2020
Deadline: April 30th, 2020
Website: www.cfuwmilton.ca

Important Information

Female high school graduates pursuing university, college, or trade school
Must demonstrate excellent academic achievement
Outstanding school and community leadership and citizenship qualities

To apply: complete application, short essay required, 2 letters of reference needed, transcript


---

Scholarship: Jean Lumb Foundation   

Important Information

Female high school students of Chinese heritage
Open to students in Grades 9-12
Seven award categories valued at $1,000 each
Excellence in academics, athletics, arts, community services, dignity of life, defense of the environment, and innovation
Reference letters (2) needed
---
    Scholarship: Dr. BF Lawrence International Summer Science Institute 
Date Received: February 14th, 2020
Deadline: March 1st, 2020
    Important Information
Selected students will spend the month of July working with scientific leaders at the world-renowned Weizmann Institute of Science
Students must be 18 yrs. old and in good health.
The application is extensive and includes a transcript and 2 letters of recommendation, among other items.
---
    Scholarship: Toronto Real Estate Board  
Date Received: February 27th, 2020
Deadline: March 27st, 2020
    Important Information
2 x $5000 scholarship
2 x $2500 scholarship
Open to Gr. 12 students pursuing post-secondary education after graduation
Applicants must possess a range of leadership qualities and community involvement
Requirements:

application,
essay on a GTA housing related topic
resume
references


---
Scholarship: University of Guelph Entrance Scholarships   
Date Received: April 2nd, 2020
Deadline: April 15th, 2020
Important Information
This application is open to students entering any program offered by the Gordon S. Lang School of Business and Economics who have achieved a minimum 80% admission average, and demonstrate ethical leadership and business principles. Please visit the Student Financial Services website for more information on who is eligible to apply. Applications and the supporting documents must be emailed to awards@uoguelph.ca by April 15, 2020
---
Scholarships