Local Awards, Scholarships & Bursaries
Scholarship Resources
The Scholarship Report – search hundreds of province-wide and country-wide scholarships. The report is exclusively available to our students in PDF form and will be sent every second month to their school emails. Please see your counsellor if you did not receive an email copy.
Students should continue to check this website, and to visit student services for updates.  Entrance scholarships are based on academic achievement and are given out automatically upon program entrance for most universities and colleges.
Scholarships/Awards – are generally based on grades, community involvement/services, leadership, innovation, or athletics
Bursaries/Grants – are generally based on financial need
Remember to:
Research other scholarships offered by the university or college that you are applying to. Check out Ontario Universities' Info for other opportunities.  Ask your parent/guardian if their employment offers any awards, scholarships, or bursaries.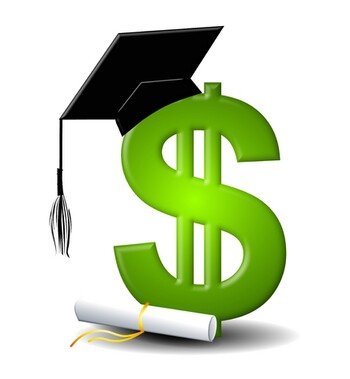 Other websites that you can use to help you in your search:
---
SCHOLARSHIP INFORMATION
Tons of Hope Scholarship

–

deadline April 12th, 2021
AIM Recycling Hamilton has partnered with the Boys & Girls Clubs of Hamilton to offer post-secondary scholarships to eligible individuals through the Tons of Hope Scholarship.  Applicants must be enrolled in a full-time or part-time program at an accredited post-secondary educational institution beginning in Septemebr 2021.  The value of the scholarship is $2500.
---
Proven Winners Horticulture Scholarship –

deadline April 15th, 2021

 
Proven Winners is looking to the future, and the future of our industry depends on the young people behind us.  we want to assist and recognize the academic talent that exists across North America by presenting scholarships to students in both 4-year universities as well as community colleges and vocational schools.
---
Port Nelson Youth Award

–

deadline May 1st, 2021
The Port Nelson United Church Youth Award was established in September 2012 by the Church Council to recognize and celebrate the leadership of young people in the area of being inclusive, particularly pertaining to the needs and concerns of Lesbian, Gay, Bisexual, Transgendered and Queer (LGBTQ+) people. The award offers a public and
tangible way to celebrate Affirming – one of the church's emerging core values.
The Port Nelson United Church Youth Award is given annually in the amount of $1,000 to a student in their final year of studies at any secondary school in Halton Region, as selected by the Youth Award Committee.
Please see application – Port Nelson Youth Award 2021
---
Rotary Club of Burlington Lakeshore (Club) and the Rotary Club of Burlington Lakeshore Charitable Foundation (Foundation) 2021 Student Scholarships/Awards

–

deadline May 2nd, 2021
This year the Club and Foundation are offering 11 Scholarships worth $2,500 each.  Currently the Foundation offers 4 Academic Scholarships, 1 Vocational Studies Award, 3 Specialty Awards, 1 Athletic Scholarship, and 2 Leap Forward Awards.  
Attached is a poster and a flyer which outline each of the available Club and Foundation Scholarships/Awards and the application process.  A separate application form is required for each of the scholarship/awards. 
---
Halton RTO Academic Spirit Award

–

deadline

May 10th, 2021
This award recognizes graduating students who have overcome personal or academic obstacles.
Please see application – Halton RTO Academic Spirit Award
---
Our Lady of Good Council Award –

deadline May 17th, 2021
The Catholic Women's League (CWL) Bursary is offered to female students graduating from High School in 2021.  The Bursary is offered to students of St. Paul the Apostle Parish who attend Catholic Schools, Public Schools, Private Schools and Home Schools.
Please see application – Our Lady of Good Council Award 2021
---
2020 Schulich Leader –  Contact your guidance counselor by December 1st, 2020 to express interest. 

–

EXPIRED
Are you are Schulich leader? Are you graduating high school this year, entering a STEM program at one of the Schulich partner universities (not medical practitioner). Do you meet at least 2 of the following criteria: financial need, excellence in academics, excellent leadership skills? If so, submit your resume to Student Services.  Also, speak to one of your STEM teachers to get a teacher nomination. Notre Dame can select one nominee.  Please submit a resume to Student Services by December 1st, 2020.            Visit http://www.schulichleaders.com/application for details.
This is a prestigious entrance scholarship awarded to high school graduates enrolling in science, technology, engineering or mathematics (STEM) programs in one of 20 Canadian partner universities.
https://www.schulichleaders.com/#slide-universities
50 scholarships awarded annually
25 at $100 000 for engineering
25 at $80 000 for science and mathematics
Student eligibility requirements
Must be a high school student graduating in the 2020/2021 academic year
Be a Canadian or permanent resident
Plan to enroll in an eligible STEM program at one of their partner universities
Meet the following criteria

Academic excellence, AND
Leadership, charisma and creativity.                                         
Strong consideration will be given to students with financial need.

Be entrepreneurial-minded and intend to pursue a career in one or more of the following focus areas:  A. Technology B. Engineering C. Entrepreneurship and business enterprise D. Applied scientific research.
We are NOT considering students who:
Focus on activism (environmental/political/societal)
Intend to become a practicing physician and/or medical researcher (e.g. Doctor, Dentist, Nurse, Psychologist, Pharmacist, Optometrist, etc.)
Intend to become a Professor and conduct theoretical research..
This is limited to one student.
---
Port Nelson Youth Award

–

deadline May 1st, 2021
Our church is aware that, in many school settings, a number of bursaries, awards and scholarships exist for students who demonstrate exceptional athletic, academic and often artistic abilities. However, there are few opportunities to recognize students who have made significant contributions toward making schools and communities more inclusive, tolerant and diverse.
Therefore, as a church that greatly values and seeks to live out being inclusive, we are offering an opportunity to recognize a graduating secondary school student.
This $1,000 award will be given annually to a graduating Halton high school student who has made a significant contribution in the school or community in the area of being inclusive of others. This person may have offered leadership in organizing a Gay-Straight Alliance group, or leadership with persons with disabilities, or leadership in any number of initiatives and projects that strive to create a more inclusive school and community.
Please see application – Port Nelson Youth Award 2021
---
TD Scholarship for Community Leadership – EXPIRED
Celebrating students who are creating outstanding impact in their communities.
Learn more about the TD Scholarships for Community Leadership at td.com/scholarships.
---
2020 Queen's Chancellor's Scholarship –
EXPIRED
Students who demonstrate superior academic ability, creative and original thinking, involvement in school or community activities, and proven leadership can apply for a Queen's major admission award. Financial need is also a consideration for some of our major admission awards.  Notre Dame can nominate 2 students.  Please submit a resume to Student Services by October 10th, 2020.
---
Ontario Parks Association

–

EXPIRED
Each year the Ontario Parks Association Foundation offers a total of four bursaries worth $2,000 each and three scholarship awards in the amount of $1,000 each to eligible students, please help us spread the word!!!!
Please consider sharing our Scholarship & Bursary program information with your students who are involved in your Environment, Forestry and Horticulture & Landscaping SHSM programs, and enrolled to attend a multi-year post-secondary program in the fall in one of these areas. Applications are due by the last Friday in May. For more details on our program, please visit our website.
Ontario Parks Association        opa@ontarioparksassociation.ca
905 864-6182              1 866-560-7783
---
PAST PRESIDENT'S SCHOLARSHIP INFORMATION (Toronto Real Estate Board) – 5,000 & $2,500 Scholarship Application – 2020 
EXPIRED
Are you, or do you know, a high school senior who is en route to pursuing post-secondary education?
Now in its fourteenth year, TREB's Past President's Scholarship program annually awards scholarships on behalf of TREB Member REALTORS® to graduating high school seniors pursuing post-secondary education, for example, university, college, or trade school. Two $5,000 first place scholarships and two $2,500 second place scholarships are available.
2020 essay topics & application
---
Loran Awards –

EXPIRED
School Sponsored Applicants (3 students) deadline is October 15th
Direct Pool Applicants (unlimited number of students) deadline is October 22nd
Well rounded students who demonstrate character, leadership and community service. Must present a minimum cumulative average of 85%. If you are seeking school sponsorship for this award, please submit a resume to Student Services by October 10th, 2020.   Loran scholars must pursue their undergraduate degrees at one of the approved universities.
---
2021  University of Toronto National Scholarship Program –

EXPIRED
The National Scholarship recognizes original and creative thinkers, community leaders, and high academic achievers. It is U of T's most prestigious award for Canadian high school students entering the university.  Click on the link U of T National Scholarship for more details.
---
---
Scholarship Information