Local Awards, Scholarships & Bursaries
Scholarship Resources
The Scholarship Report – search hundreds of province-wide and country-wide scholarships. The report is exclusively available to our students in PDF form and will be sent every second month to their school emails. Please see your counsellor if you did not receive an email copy.
Students should continue to check this website, and to visit student services for updates.  Entrance scholarships are based on academic achievement and are given out automatically upon program entrance for most universities and colleges.
Scholarships/Awards – are generally based on grades, community involvement/services, leadership, innovation, or athletics
Bursaries/Grants – are generally based on financial need
Remember to:
Research other scholarships offered by the university or college that you are applying to. Check out Ontario Universities' Info for other opportunities.  Ask your parent/guardian if their employment offers any awards, scholarships, or bursaries.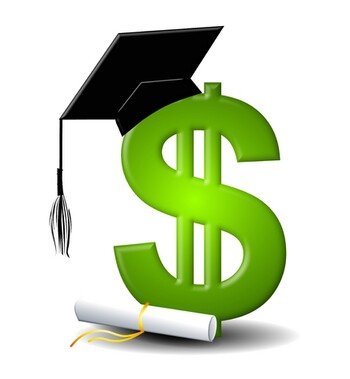 Other websites that you can use to help you in your search:
---
SCHOLARSHIP INFORMATION
Our Lady of Good Council Award

–

June 6th, 2022
The Catholic Women's League (CWL) Bursary is offered to female students graduating from High School in 2022.  The Bursary is offered to students of St. Paul the Apostle Parish who attend Catholic Schools, Public Schools, Private Schools and Home Schools.
Please see application – Our Lady of Good Council Award 2022
---
Mon Sheong Golden Jubilee Scholarship 2022 –

July 10th, 2022
This scholarship is a great opportunity for students who aspire to make a change and difference within their communities, while also exceling in their academic endeavours.
This year, Mon Sheong Foundation is awarding two (2) recipients the Mon Sheong Golden Jubilee Scholarship. The two selected recipients will receive a $1,000 scholarship per year for the duration of their post-secondary studies, up to a maximum of 4 years (subject to renewal requirements).
The award is open to students who are:
Graduating from an Ontario, Canada high school or CEGEP with a minimum average of 80% among their top 6 Grade 12 or CEGEP marks.

Enrolled in a full-time degree or diploma program at a publicly funded Canadian university or college, scheduled to begin in Fall 2022 and

Aspiring to have a greater impact through their education and experience.
Kindly find the attached information package for the Mon Sheong Golden Jubilee Scholarship. It is greatly appreciated if you would share this with your grade 12 students. The information package, as well as additional information regarding the scholarship itself, can also be found at https://www.monsheong.org/what-we-do/golden-jubilee-scholarship. Please note that the deadline for the submission of the scholarship is Sunday, July 10th, 2022.  Application Information
If you or your students have any further inquiries, please contact Kaitlin Au-Yeung at 905-883-9288 ext. 2004 or via email at foundation@monsheong.org.
---
Rotary Club of Burlington Lakeshore (Club) and the Rotary Club of Burlington Lakeshore Charitable Foundation (Foundation) 2022 Student Scholarships/Awards

–

Expired
The Rotary Club of Burlington Lakeshore (Club) and the Rotary Club of Burlington Lakeshore Charitable Foundation (Foundation) find worthy candidates for our 2022 Student Scholarships/Awards. This year the Club and Foundation are offering 12 Scholarships worth $2,500 each and the funds are available to be used for enrolment fees, program supplies or training costs. We know that the ongoing pandemic has impacted our community and there may be an even stronger financial need among students entering post-secondary studies in the fall. 
The Foundation was established in Burlington in 1991 to provide ongoing educational awards to deserving students who wish to pursue post-secondary education.  Currently the Foundation offers 4 Academic Scholarships, 1 Vocational Studies Award, and 3 Specialty Scholarships/Awards to individuals demonstrating leadership at a school, university, business or community level and a commitment to community through a volunteer capacity. The Foundation also offers 2 Leap Forward Awards for individuals facing financial or other barriers to education that have reached a crossroads and are now ready, with additional financial support, to take a step forward in learning new skills. Further, we offer 2 Athletic Scholarships for students pursuing high level Athletic training at the post-secondary level.
Below is a flyer and poster which outlines each of the available Club and Foundation Scholarships/Awards and the application process.  More information is available through the website at:

https://rotaryburlingtonlakeshore.ca/scholarships/

 or questions can be emailed to 

RotaryCBLAwards@gmail.com

.
---
Halton RTO Academic Spirit Award
–
Expired
This award recognizes graduating students who have overcome personal or academic obstacles.
Please see application – Halton RTO Academic Spirit Award
---
Port Nelson Youth Award
–
Expired
The Port Nelson United Church Youth Award is given annually in the amount of
$1,000 to a student in their final year of studies at any secondary school in Halton
Region, as selected by the Youth Award Committee.
The Port Nelson United Church Youth Award was established in September 2012 by the Church Council to recognize and celebrate the leadership of young people in the area of being inclusive, particularly pertaining to the needs and concerns of Lesbian, Gay, Bisexual, Transgendered and Queer (LGBTQ+) people. The award offers a public and
tangible way to celebrate Affirming – one of the church's emerging core values.
Please see application – Port Nelson Youth Award 2022
---
2022 Janice Hambrock Bursary applications are now being accepted –

Expired
Once again, the Junior League of Hamilton Burlington, Inc. (JLHB) encourages charitable organizations to apply to JLHB for financial support through the League's Janice Hambrock Bursary Fund. 
The Janice Hambrock Bursary Fund provides bursaries to young women in connection with a tax-exempt, non-profit charitable organizations in the City of Burlington or the City of Hamilton.  Qualifying organizations must work in areas of special services, education, and/or children and youth. Bursary Funds must be used by a selected candidate to attend an established, accredited training or educational program, or for expenses incurred while attending said program.
Community organizations whose needs and programs align with the JLHB's Mission of improving the community, developing the potential of women and promoting voluntarism are encouraged to submit applications for these granting opportunities.
Application forms (Application Forms are attached) and guidelines for the Bursary Funds can be accessed at www.juniorleague.ca or by contacting the Junior League office at 289-239-6806. Completed applications & MOU must be submitted to the JLHB by 4:00 p.m. APRIL 14, 2022.
The Bursary Fund program is part of the Junior League of Hamilton-Burlington's multifaceted community impact initiatives. The Bursary Fund was established in 2011 and has since provided $34,000 in bursaries.
The JLHB Community Impact Committee will review all applications received and advise each organization by mid-late April 2022. Funds will be disbursed in late April 2022.
For additional information please contact:
Linda Daniels-Smith, JLHB Office Manager, info@juniorleague.ca,  289-239-6806 Office hours – Tuesday and Thursday (8:00 a.m. – 4:00 p.m.)
---
Tons of Hope Scholarship

–

TBD

AIM Recycling Hamilton has partnered with the Boys & Girls Clubs of Hamilton to offer post-secondary scholarships to eligible individuals through the Tons of Hope Scholarship.  Applicants must be enrolled in a full-time or part-time program at an accredited post-secondary educational institution beginning in Septemebr 2021.  The value of the scholarship is $2500.

Tons of Hope Scholarship
---
Proven Winners Horticulture Scholarship

–

TBD
Proven Winners is looking to the future, and the future of our industry depends on the young people behind us.  we want to assist and recognize the academic talent that exists across North America by presenting scholarships to students in both 4-year universities as well as community colleges and vocational schools.
Proven Winners Horticulture Scholarship
---
Ontario Parks Association

–

TBD

Each year the Ontario Parks Association Foundation offers a total of four bursaries worth $2,000 each and three scholarship awards in the amount of $1,000 each to eligible students, please help us spread the word!!!!

Please consider sharing our Scholarship & Bursary program information with your students who are involved in your Environment, Forestry and Horticulture & Landscaping SHSM programs, and enrolled to attend a multi-year post-secondary program in the fall in one of these areas. Applications are due by the last Friday in May. For more details on our program, please visit our website.

Ontario Parks Association        opa@ontarioparksassociation.ca

905 864-6182              1 866-560-7783
---
PAST PRESIDENT'S SCHOLARSHIP INFORMATION (Toronto Real Estate Board) – 5,000 & $2,500 Scholarship Application – 2020
  TBD
Are you, or do you know, a high school senior who is en route to pursuing post-secondary education?
Now in its fourteenth year, TREB's Past President's Scholarship program annually awards scholarships on behalf of TREB Member REALTORS® to graduating high school seniors pursuing post-secondary education, for example, university, college, or trade school. Two $5,000 first place scholarships and two $2,500 second place scholarships are available.
2020 essay topics & application
---
Michael Carty Award & Michael Monk Award –
EXPIRED
The Catholic Education Foundation of Ontario is pleased to announce the criteria for both the Michael Carty and Michael Monk Awards.
The objective of the Michael Carty award is to encourage initiatives that improve, develop, and enhance aspects of Catholic education that contribute to the whole person.  The grant may be awarded to secondary or elementary schools up to a maximum of $2000.
The Michael Monk Award is jointly funded and administered by the Ontario English Catholic Teachers Association and the Catholic Education Foundation of Ontario.  The award honours a Catholic elementary or secondary school that has led the way by implementing exemplary innovative program(s) to improve the learning and engagement of their students.  For 2022, the award is set at $4000.  
Click the link for further information and application forms.
---
Western's Universities National Indigenous Scholarship Program –

EXPIRED
This scholarship is awarded annually to three incoming Indigenous undergraduate students (First Nations, Métis, and Inuit) studying full-time at Western's main campus in the Faculty of Arts & Humanities, Engineering, Music, Health Sciences, FIMS, Social Science, Science based on their outstanding academic excellence and meaningful and impactful contribution toward Indigenous communities.
We are now offering FIVE scholarships! Three scholarships will be awarded to Indigenous students applying directly from a Canadian high school, and two scholarship to Indigenous students applying from a postsecondary institution for full-time studies at Western's main campus in the Faculty of Arts & Humanities, Engineering, Music, Health Sciences, FIMS, Social Science, Science.
Recipients must meet the minimum academic averages for admission to their selected program, and will be selected on the basis of academic achievement, creative and innovative thinking, and previous or intended contributions to Indigenous communities.
Scholarship Values
3 awards at $50,000 each to Indigenous students applying from Canadian high schools ($20,000 for year- one, $10,000 for year's two to four based on ongoing registration)
2 award at $50,000 to an Indigenous student applying from a post-secondary institution ($20,000 for year-one, $10,000 for year's two to four based on ongoing registration)
Deadline to Apply: March 14th 2022 (11:59pm EST)
For more information or to apply please visiting the following website: https://registrar.uwo.ca/student_finances/scholarships_awards/admission/national_scholarship_is.html
---
Varicent E.D.G.E. Scholarship Program

–

EXPIRED

Varicent has established the Varicent EDGE Scholarship Program (Equity, Diversity, Growth, Empowerment) to assist students pursuing a STEM/Technology-related major who plan to continue their education in university, college, CEGEP, or vocational school programs.

The program is administered by Scholarship America®, the nation's largest designer and manager of scholarship, tuition assistance, and other education support programs for corporations, foundations, associations, and individuals. Eligibility for individual programs is determined at the sole discretion of the sponsor, and eligible applications are reviewed by Scholarship America's evaluation team.
---
2022 Loran Awards

–

EXPIRED

Criteria for this award is as follows:
Be in your final year of uninterrupted full-time studies in high school.
Present a minimum cumulative average of 85%.
Hold Canadian citizenship or permanent resident status.
Be at least 16 years of age by September 1st of the following year.
Students who graduated in 2021 and are currently taking a gap year are also eligible to apply.
Loran scholars must pursue their undergraduate degrees at one of the approved universities.  (see website for school listings)  Before beginning your application, please consult loranscholar.ca/becoming-a-scholar for detailed information about the Loran Award.
---
2022  University of Toronto National Scholarship Program
 

– 
EXPIRED
The National Scholarship rewards original, creative and committed Canadian secondary school students. These are students who demonstrate superior academic performance, original and creative thought, and exceptional achievement in a broad context. They excel in academic pursuits, demonstrate enthusiasm for intellectual exploration and have a strong involvement in the lives of their schools and communities. Approximately fifteen students are selected as National Scholars (winners) and ten are named Arbor Scholars (runners-up).
To learn more about the awards, visit the Award Explorer(external link).
Eligibility
Students who have been nominated by their schools as National Book Award recipients may submit applications to the National Scholarship Program. In addition, students who identify themselves as meeting the scholarship criteria are invited to apply directly for the National Scholarship, without having been nominated for the Book Award.
Eligibility Criteria:
an original and creative thinker
committed to school and community
a high achiever in academic and creative pursuits
enthusiastic about learning and intellectual exploration
a Canadian citizen, permanent resident or protected person
currently in your final year of Canadian secondary school or first-year CEGEP
intending to begin university the following academic year
a National Book Award nominee or self-identify as meeting the criteria above
Award Value:
The National Scholarship covers tuition, incidental and residence fees for up to four years of study. Finalists not designated as National Scholars receive Arbor Scholarships at a value of $7,500 in the first year and $1,500 per year for three additional years of undergraduate study. The scholarship is tenable only at the University of Toronto. Application Process
Students must submit an online application form in order to be considered for the National Scholarship. The National Scholarship application is now open for the 2022-2023 admission cycle. Each September, the link to the online application form is posted here(external link).
National Scholarship Deadline
The deadline to apply for the 2022 National Scholarship is October 21, 2021 (11:59pm EDT). The application is now open. We are currently accepting applications for the 2022 competition.
---
2021 Queen's Chancellor's Scholarship
–
EXPIRED
Students who demonstrate superior academic ability, creative and original thinking, involvement in school or community activities, and proven leadership can apply for a Queen's major admission award. Financial need is also a consideration for some of our major admission awards.  Notre Dame can nominate 2 students.  Please submit a resume to Student Services by October 31st, 2021.  Please be sure to research this scholarship to ensure eligibility.  For example, students must present a high school average of 90%+ and a high school nomination is required. https://www.queensu.ca/studentawards/admission-awards/major-admission-awards 
---
TD Scholarship for Community Leadership –

EXPIRED
Each year it seems like the cost of post-secondary education keeps getting more expensive. You've saved some money, but you still don't think it'll be enough. Maybe you didn't spend your summers focused on making the most money, instead you created change. Then, there's good news. The TD Scholarships for Community Leadership may be what you're looking for.
TD Canada Trust – Canadian Scholarships for Community Leadership
---
2022 Schulich Leader – 

EXPIRED
Are you are Schulich leader? Are you graduating high school this year, entering a STEM program at one of the Schulich partner universities (not medical practitioner). Do you meet at least 2 of the following criteria: financial need, excellence in academics, excellent leadership skills? If so, submit your resume to Student Services.  Also, speak to one of your STEM teachers to get a teacher nomination. Notre Dame can select one nominee.  Please submit a resume to Student Services by December 3rd, 2021.  Visit http://www.schulichleaders.com/application for details.
This is a prestigious entrance scholarship awarded to high school graduates enrolling in science, technology, engineering or mathematics (STEM) programs in one of 20 Canadian partner universities.
https://www.schulichleaders.com/#slide-universities
50 scholarships awarded annually
25 at $100 000 for engineering
25 at $80 000 for science and mathematics
Student eligibility requirements
Must be a high school student graduating in the 2020/2021 academic year
Be a Canadian or permanent resident
Plan to enroll in an eligible STEM program at one of their partner universities
Meet the following criteria

Academic excellence, AND
Leadership, charisma and creativity.                                         
Strong consideration will be given to students with financial need.

Be entrepreneurial-minded and intend to pursue a career in one or more of the following focus areas:  A. Technology B. Engineering C. Entrepreneurship and business enterprise D. Applied scientific research.
We are NOT considering students who:
Focus on activism (environmental/political/societal)
Intend to become a practicing physician and/or medical researcher (e.g. Doctor, Dentist, Nurse, Psychologist, Pharmacist, Optometrist, etc.)
Intend to become a Professor and conduct theoretical research..
This is limited to one student.
---
---
Scholarship Information