The myBlueprint Education Planner is an interactive online tool available to all HCDSB students from Grades 7-12.
myBlueprint helps empower students to make informed decisions about their future. Students are able to discover their learning and personality styles, interests, and various pathway and career options to consider.
How to Submit Courses in myBlueprint for the 2021-2022 School Year:
Please click HERE for the video on how to submit your courses this year.
Login to HCDSB's myBlueprint Education Planner here! 
Use the link above to log in, revise your account settings and develop your education and career plan.
Please Note-Existing User:

Enter your email and password and click Login. (You do not need to create an account)
CREATE AN ACCOUNT  – If you are a New User, select the "Sign Up" link.
This step-by-step guide to create an account using the myBlueprint website. You will require the below information to get started.
Ontario Education #
Date of Birth (DOB)
Then select Holy Trinity Secondary School and then click Create Account.

Select your current Grade

Enter your OEN # and your date of birth. Then press continue Being asked for an Activation Key?  If you are asked for an activation key/code please type in HolyTrinitySS 
Cannot find what you are looking for?
Call my Blueprint @ 1-888-901-5505 or send us an email  support@myBlueprint.ca
myBlueprint support
For support on how to use many of the tools that MyBlueprint provides visit the MyBlueprint Support.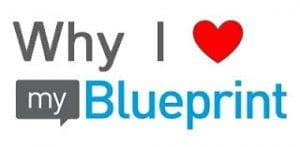 My Blueprint